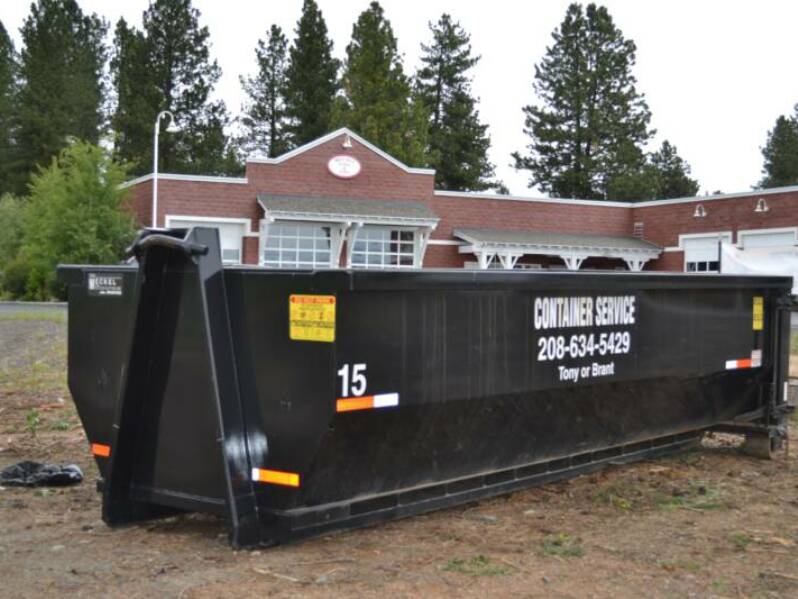 ATTENTION

Contractors & Homeowners!

YOU NOW HAVE A MORE COST EFFECTIVE CHOICE…

DEMOLITION & CONSTRUCTION

Roll-off CONTAINERS

Perfect for demolition, construction, remodel or property clean-up

Save time and money by handling material only once

Various sizes available

Up to 3x more material capacity than an average dump truck

RAPID & PROMPT SERVICE!

OFTEN WITHIN THE DAY!

Easy to move containers for better access

Call & schedule delivery today

208-634-5429

CONTAINER SERVICE UTILIZING ROLL OFF DUMPSTERS

We are proud to participate in the annual Firewise Yard Debris Project. 

During this program find our containers at the McCall, Donnelly,

& Cascade Fire Departments.